Here we put together a list of 114 chakras quotes to help guide and encourage your meditation practices. Reading and sharing daily meditation and chakra quotes may inspire you to meditate. They can also ignite positive thought processes throughout the day.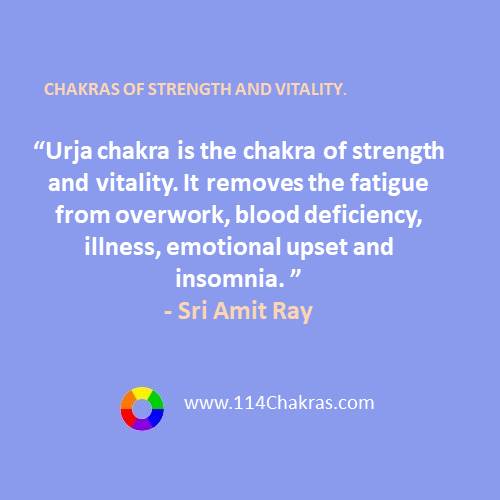 "Urja chakra is the chakra of strength and vitality. It removes the fatigue from overwork, blood deficiency, illness, emotional upset and insomnia. Shilajit is the key herb for this chakra." – Sri Amit Ray
"NirVana chakra is the chakra of neuroplasticity. It allows the brain to continuously change and adapt, and build new neural connections as needed, and abandoning the pathways that drags people down." – Sri Amit Ray
"The flowers inside your body are more beautiful than the flowers outside – full with fragrance and love. They are the sunshine and the medicine of your soul. Oh, the lost one come back to the source. You will be happier than ever before." – Sri Amit Ray
"The key function of the Sanjivani chakra is to restore the life energy in the body cells. It enhances the power of the T Cells and the Natural killer cells in the body." – Sri Amit Ray
"Ajna chakra, Kurma Chakra, Padma Chakars, MahaPadma chakra and the Shiva-Shakti Chakras are associated with Lord Shiva along with the Vishuddhi Chakra and the Muladhara chakra." – Sri Amit Ray
"The History of the chakras and the yoga systems are much older than the Vedas, Upanishads and the Puranas. Vedas are mostly the products of Aryan Invasion but the chakras were invented much before that in the oral the traditions of India." – Sri Amit Ray
"The stability of the life and all that is centered around it depends on the firmness of the kurma chakra. Inside, there had been an ongoing war between the demonic forces and the divine forces. In this war Kurma chakra with Om chanting gives the stability of mind and, thereby, stability of life." – Sri Amit Ray
"Sanjivani chakra, Ayush chakra and the Urja chakra are the three key chakras for enhancing immunity, vitality and longevity. They strengthen the T cells and B cells of the immune system." – Sri Amit Ray
"The 114 chakras, the 84 yoga poses and the 84 ragas of Indian classical music all work together to bring melody in life." – Sri Amit Ray
"Vajra sankalpa – firm conviction comes from the Vajra nadi. This nadi is the path of manifestation, through divine determination." – Sri Amit Ray
"The whole of the human body is a energy vibration of certain frequencies, the 114 chakras meditation to transcend the memories of the 84 lakh yonis or 8.4 million past lives." – Sri Amit Ray
It's our hope that these 114 chakras quotes can encourage you on your meditation journey and for daily  manifestation. They are collected to inspire you!